No Contracts, No Contracts, No Contracts
Did we mention we don't do contracts? At the Academy of Self-Defense we believe you should have the choice of when you want to train, whether that's 6 months or 6 years. Either way, we would love to have you!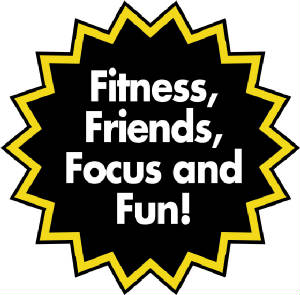 Mommy and Me Karate Fitness
This class is designed for the Moms out there that want an opportunity to get in shape, make some new friends, and give their little ones a chance to socialize and move around. Healthy moms make for happy moms. Designed for moms with children from birth through age 2. We'll get your heart rate up, gain some flexibility, strengthen our cores and learn a little self-defense along the way. We'll incorporate your little ones into our activities as well and have a blast.
Moms of all ages: Children from birth through age 2 $50.00/month
This Class Will Start Up Again in 2020. Give us a call to pre-register and find out class dates and times.
Little Ninjas
Karate helps kids learn skills to develop a more confident and enthusiastic outlook. A detailed curriculum focuses on improvement of basic motor and listening skills. Eight basic skills are covered during the course of a session (2 months) - Coordination, Fitness, Balance, Memory, Focus, Discipline, Teamwork, and Control.
Ages 3-7 (2 1/2 yrs of age with instructor approval.)
Tue/Thu 5:00 - 5:30 Early Class
Mon-Thurs 5:50-6:20 Your choice of 2 nights per week.
$70.00 a month or $195.00 for 3 months (First time students receive a free uniform when signing up for 3 months)
June and July Summer Session - Pre-register now to reserve your child's spot. 10:30 - 11:00 a.m. Tuesday & Thursday
Golden Dragons Youth Karate/Adult Karate - Yes - Parents can train with their kids in any class!!
Kids who train in the martial arts have an increased sense of responsibility, raised self-esteem, and are less likely to become involved in unhealthy behaviors. Parents, come train with your kids during any of our class for only $35.00 more each month.
Ages 7 and up
Golden Dragons/Adult Mon-Thurs 5:30 - 6:15 pm
Green belt and above students have the option to train an additional 45 minutes until 7:10 pm with no additional cost. These students will also be training Yamanni-Ryu Weapons.
$80.00 a month or $225.00 for 3 months (First Time students recieve a free uniform when registering for 3 months)
June and July Summer Session - Pre-register now to reserve your child's spot. 9:30 - 10:15 a.m. Tuesday and Thursday